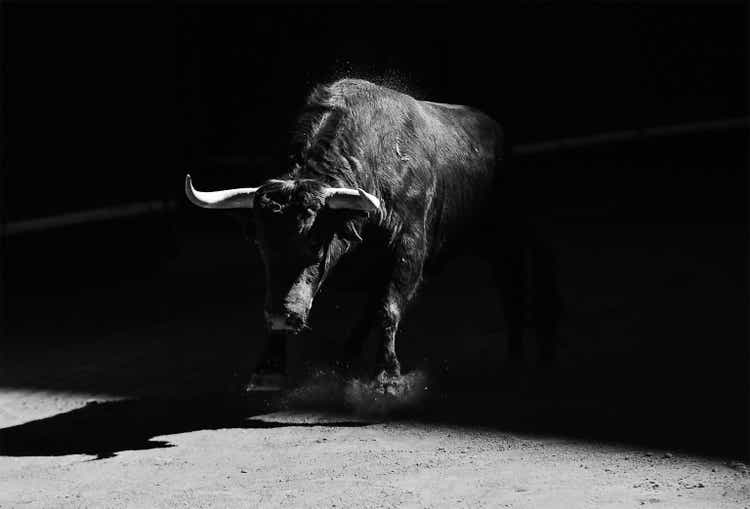 Introduction
In April 2021, I wrote a bearish article on SA about wireless telecommunication equipment company Vislink (NASDAQ:VISL). I turned bullish in November 2021 as the turnaround plan of the company seemed to be working as revenues more than doubled in Q3 2021 and Vislink was inches away from profitability from operations.
Well, Vislink just announced that it closed Q4 2021 with a net loss of $13.6 million. This looks bad at first sight but, digging deeper, it seems that the entire loss can be attributed to one-time expenses and non-cash items. Vislink is now profitable, and its enterprise value stands at just $13.3 million as of the time of writing. The company is betting on the sales of new products in 2022 and I continue to be bullish. Let's review.
Overview of the recent developments
In case you haven't read my previous articles on Vislink, the company is involved in the collection, delivery, and management of high-quality, live video and associated data. Its offer includes wireless cameras, satellite communications, and drones, among others. Vislink is the official RF systems supplier for video communication for the MotoGP racing series and its products were also used in the Tokyo Summer Olympics, the Beijing Winter Olympics as well as the NFL Super Bowl. On the entertainment side, Vislink's products are used for the broadcast of the Grammys, the Emmys, and the Oscars. In August 2021, the company bought mobile live streaming solutions firm Mobile Viewpoint for $18.3 million, using a part of the $50 million it raised through a stock offering in May 2020.
Vislink has been restructuring and streamlining its business since the start of 2020 when it hired Mickey Miller as CEO. Perhaps his most notable accomplishment to date was working as President of Wireless Network Solutions Group of Andrew Corporation, where sales doubled during his tenure before the company was sold in 2007 to CommScope (NASDAQ: COMM) for $2.6 billion.
Turning our attention to the Q4 2021 financial results, I was expecting Vislink to book a small net profit which is why I was disappointed when I saw that company closed 2021 with a net loss of $16.4 million. This means that the net loss for Q4 2021 alone was $13.6 million.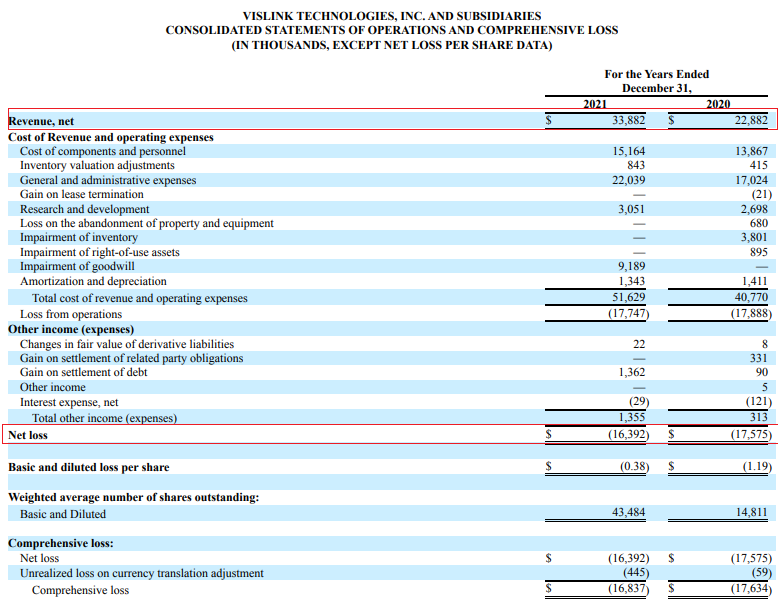 So, what went wrong? Well, the main reasons for the large Q4 2021 loss are one-time expenses and non-cash items. There was a $9.19 million impairment charge related to Mobile Viewpoint which Vislink says was necessitated by its accounting requirements. Add to this a charge for the value of vested options and restricted shares associated with the company's long-term employee incentive plan and we get to $11.9 million. Vislink also had to pay $1.6 million in advisory fees associated with the purchase of Mobile Viewpoint.
Excluding the non-recurring items, Vislink has had two consecutive quarters of positive cash flow. Revenues soared by 64% in Q4 2021 to $11 million thanks to several new products, which accounted for 23% of sales for the year. The company also plans to launch several product updates this year.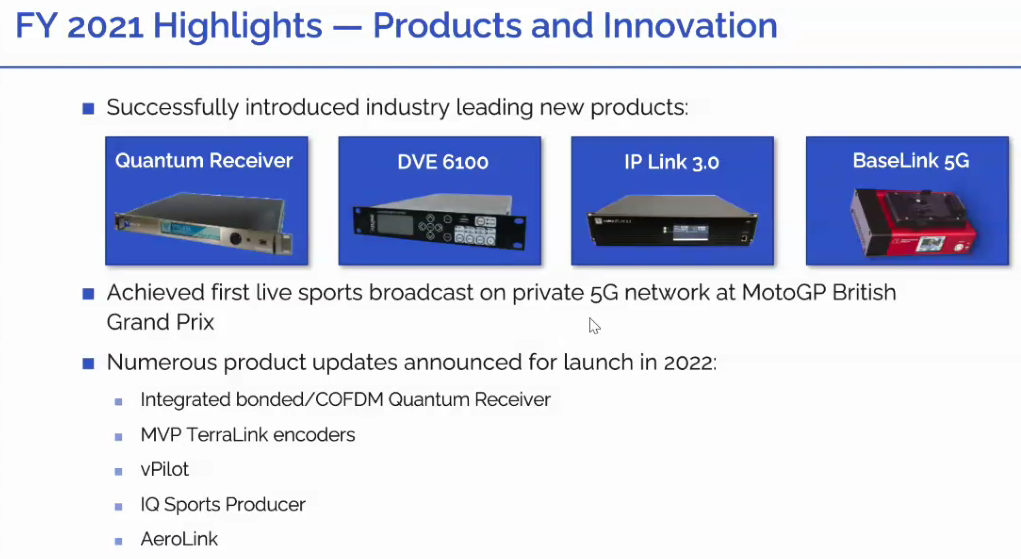 Turning our attention to the balance sheet, cash and cash equivalents decreased by $1.83 million to $36.2 million in Q4 2021. It seems the main reason for the decline was that receivables rose by $3.76 million compared to the previous quarter, likely due to increased revenues.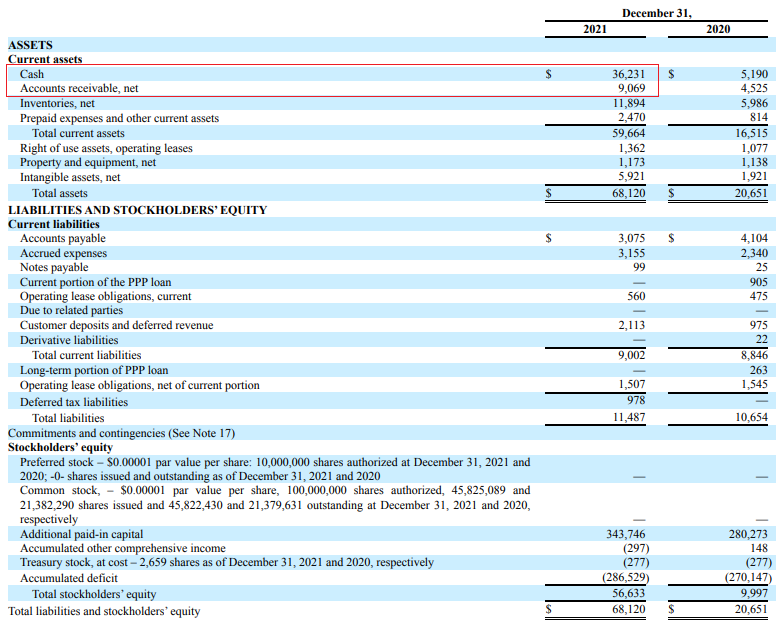 As you can see, inventories continue to be higher than usual and Vislink explained during its Q4 2021 earnings call that it's trying to build more finished products and put them on the shelf in order to mitigate the effects of the global supply chain crisis. I expect these two trends to continue in the first few months of 2022.
So, what can we expect in 2022? Well, Vislink also has plenty of cash left and is still looking for acquisitions, so I wouldn't rule out one of two new investments this year. I think that sales this year could surpass $50 million if the new products are well-received by customers and sales of old products remain at about $25-$26 million. Vislink says that it expects over half its sales in 2022 to come from new products that were introduced in 2021 and 2022, which sounds like an ambitious goal.
The company has made significant progress in streamlining its business over the past two years and its worldwide facility footprint and headcount have been reduced by 73% and 32%, respectively. It has also reduced its product line by 58%, betting on a common set of components that makes manufacturing and procurement easier. In my view, the company is running like a well-oiled machine right now and its business is already profitable when you exclude one-off and non-cash items.
Looking at the risks for the bull case, I think the most significant one is the global supply chain crisis. Vislink mentioned in its Q4 financial report that it continues to experience supply chain shortages and delays in obtaining specific inventory items. It's unclear if increasing inventory levels will be enough and it's possible that the shortages and delays push its financials in the red once again during 2022.
Investor takeaway
I think that CEO Miller has been doing a good job of streamlining Vislink's operations and returning its business to growth. New products accounted for almost a quarter of sales in 2021 and the return to profitability in Q4 2021 was overshadowed by one-time expenses and non-cash items.
I expect Vislink's sales to continue to grow rapidly in 2022 and surpass the $50 million mark. Whether the business is profitable or not could depend on how severely the company is affected by global supply chain issues. I view Vislink as a speculative buy and I think the market isn't giving it enough credit for its turnaround.
I've returned to investing in the stock market, and Vislink is among the companies on my shortlist at the moment. My only investment at the moment is in a Bulgarian chemical and fertilizer producer.