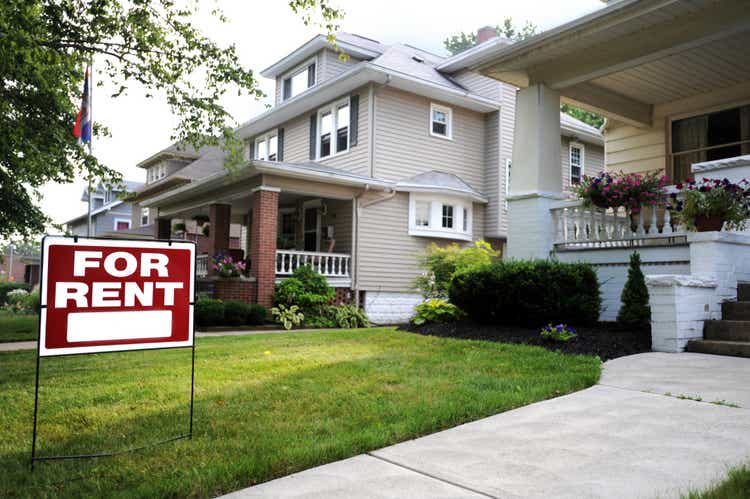 During the pandemic, a lot of individual investors turned away from the stock market and bought rental properties.
Do you ever wonder why that is?
And more importantly, should you do the same today?
In today's article, we look at the four main reasons why increasingly many investors have decided to invest in rental properties instead of stocks, and we then share our thoughts on buying a rental property today
Reason #1: Safety During Times of Market Turbulence
A lot of individual investors turn to rental properties because they have had bad experiences with the stock market.
That's a very understandable given that you work hard for your money and don't want to lose it by investing in risky and volatile assets.
At the onset of the pandemic, the S&P 500 (SPY) dropped by 30%+ in just a few weeks. In hindsight, we know that the market quickly recovered thereafter, but because a lot of individual investors have a hard time dealing with such volatility, many end up selling at the worst time. More recently, the S&P500 dropped by 20%+, and again, the drop was very quick. It happened in just a few weeks.
The market is especially turbulent today because we are dealing with a huge amount of uncertainty. Inflation is at a 40-year-high… We are likely going into a recession… There is a real threat of a 3rd world war… and let's not forget that the pandemic is still not over.
With so much uncertainty and market volatility, investors are turning to rental properties because it gives them a sense of safety and control. You don't need to worry about daily price quotes, and you know that good real estate has always provided good returns in the long run.
Reason #2: High Income in a World of Relatively Low Real Interest Rates
Today, interest rates are back on the rise, but they still remain very low, especially given the high inflation that we are experiencing.
The 10-year Treasury yields around 3%, but inflation is over 8%, and therefore, the real yield is a negative 5%, which is actually the lowest in decades.
But rental properties can provide much higher yields and, importantly, these yields also enjoy inflation protection. Rents are today rising the fastest in decades with double-digit rent hikes becoming the norm.
Reason #3: Inflation Protection in an Inflationary World
We alluded to this earlier already, but real estate is a great inflation hedge, and inflation is today at historically high levels.
Investors are rightfully concerned about inflation and want to protect themselves.
Bonds offer no protection.
Stocks appear to drop every time a new inflation reading comes out.
Bitcoin (BTC-USD) and other cryptocurrencies don't seem to do any better.
And so that leaves you with one last option: rental properties.
Real estate is a great inflation hedge because it is "real" by nature. Everyone needs a roof over their head and this does not change whether the rate of inflation is 3%, 5% or 10%. As the cost of building materials goes up, so does the value of existing properties, and the rents that you are able to charge.
Reason #4: Recession Resistant Returns
We are likely headed into a recession. The most recent GDP reading was a negative 1.4% and the Fed Chairman Powell noted in a recent interview that he cannot guarantee a "soft landing" as we take inflation back under control.
This is especially worrisome given that we have barely started to hike rates, and we are already talking about a likely recession.
Most companies suffer from economic downturns, and this is typically reflected in their share prices.
However, rental properties can provide recession-resistant returns. Sure, you may not be able to hike rents as much, but people still need a roof over their heads and rent checks will keep coming in.
Should You Buy a Rental Property Today?
A lot of investors are wondering if now is a good time to buy a rental property or whether it is too late.
Generally speaking, it is never too late to invest in real estate. There are always opportunities out there and if you are patient and long-term oriented, the exact timing of your investment does not matter that much. The same applies to stocks.
However, there is one main reason why I wouldn't buy a rental today:
REITs are today a lot cheaper than rental properties.
If you want to diversify your portfolio and add real estate to it, you are much better off investing in REITs because they are deeply discounted relative to the value of the real estate that they own.
Today, the REIT market (VNQ) is currently priced at a lower level than before the pandemic began. Yet, most rental properties are currently priced at large premiums because prices rose significantly over the past years: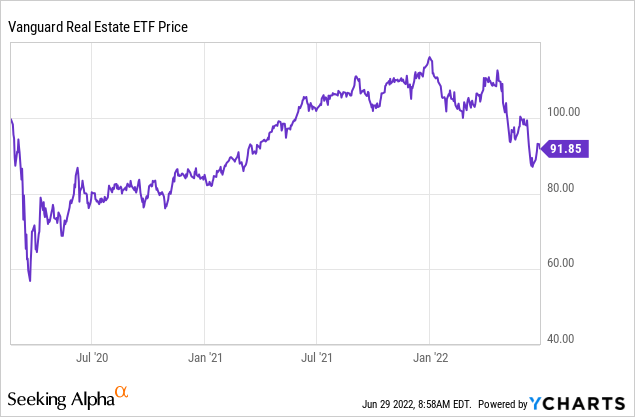 As a result, REITs are now deeply undervalued. If you know where to look, it is not uncommon to find REITs that are priced at a 30%, 40%, or in some cases, at up to a 50% discount to the fair value of the real estate they own.
Take the example of Vonovia (OTCPK:VNNVF, OTCPK:VONOY) as an example. It is the leading German apartment landlord with a portfolio worth €100 billion. It is today on sale at just half of its net asset value. It is also priced at a 9% cash flow yield, out of which it pays a 5.7% dividend yield and reinvests the rest in growth.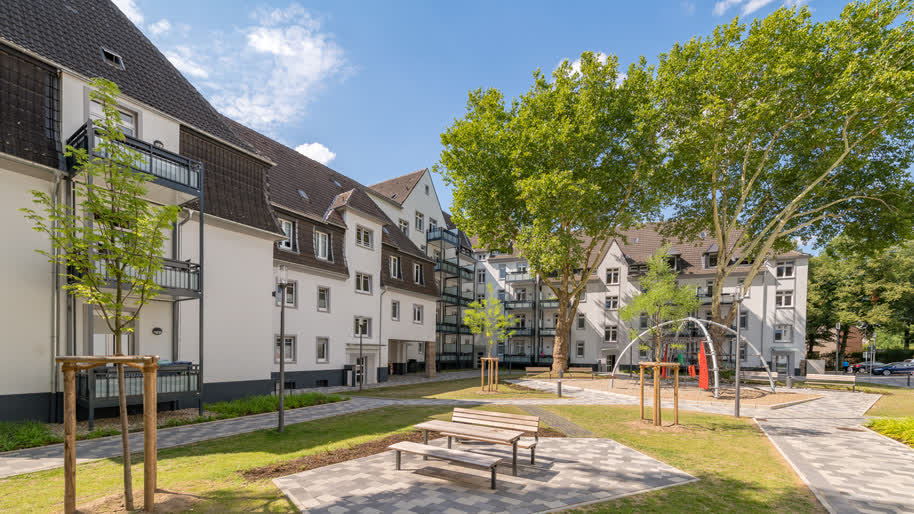 Another example would be Whitestone REIT (WSR). It owns defensive grocery-anchored strip centers such as the one below in rapidly growing sunbelt markets like Austin, Texas, and Phoenix, Arizona. Its same property NOI grew by 13% in the first quarter of the year, its properties are more valuable than ever before, the dividend is on the rise, and despite that, it is priced at an estimated 35% discount to NAV.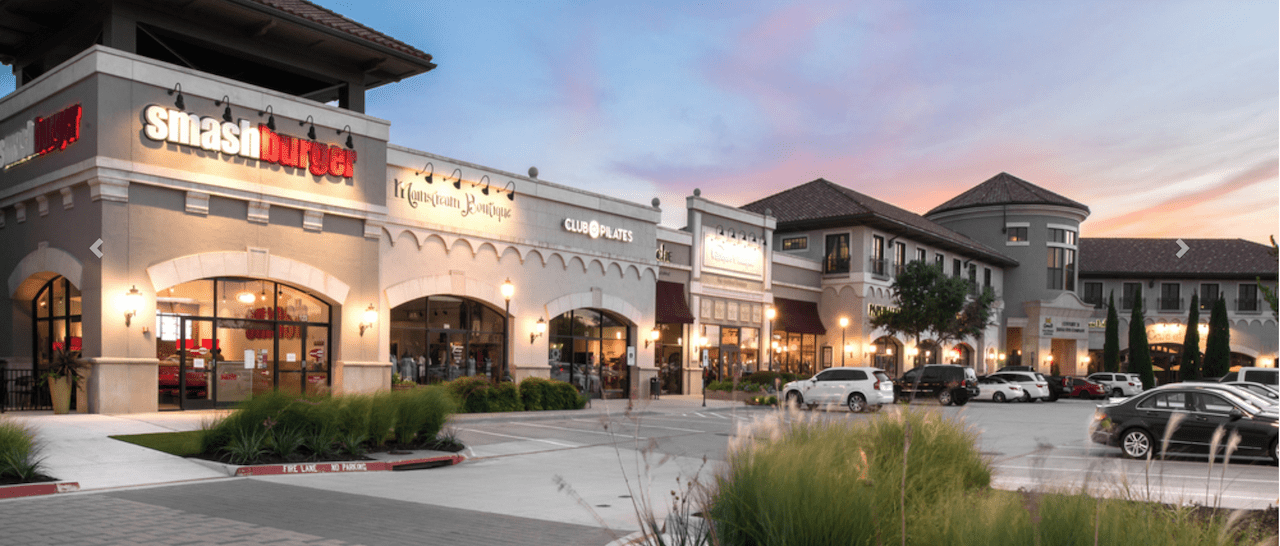 One last example: Clipper Realty (CLPR) owns apartment communities in Manhattan and Brooklyn. It suffered early into pandemic, but NYC has strongly recovered since then, and its properties are now earning record rents and hiking them aggressively. However, its shares trade at an estimated 50% discount to NAV, and it pays a 5% dividend yield.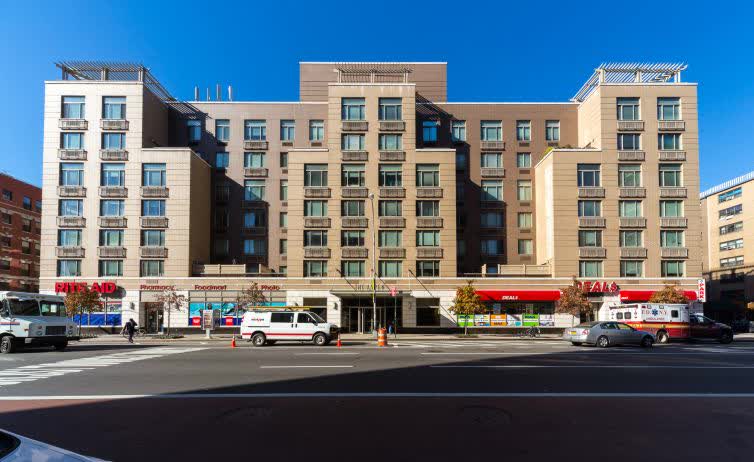 This brings me to the most important question of this article: Why would you pay full price to buy a rental property in a hot market when you could buy publicly listed REITs at a steep discount?
With the REIT, you also get the extra benefits of professional management that are highly cost-efficient, diversification, liquidity, no transaction costs, no calls in the middle of the night, and truly passive income.
Historically, REITs have traded at a slight ~5-10% premium to NAV during most times because of these benefits. But today, REITs are temporarily out-of-favor and offered at large discounts to their fair value due to the volatility of the stock market.
I invest in both, rental properties and REITs, but REITs offer much better value at the moment, and for this reason, that's where most of my money is going.
Closing Note
REITs are very similar investments as rental properties from a fundamental perspective. They are in the business of buying rental properties and then pass the returns to you, the shareholder.
However, because REITs are traded on the public stock exchange, there are times when they become undervalued and other times when they become overvalued.
Right now, they are undervalued and there are some exceptional opportunities in the REIT sector for real estate investors. I believe that these lower valuations will result in higher future returns as they eventually return to fair value.