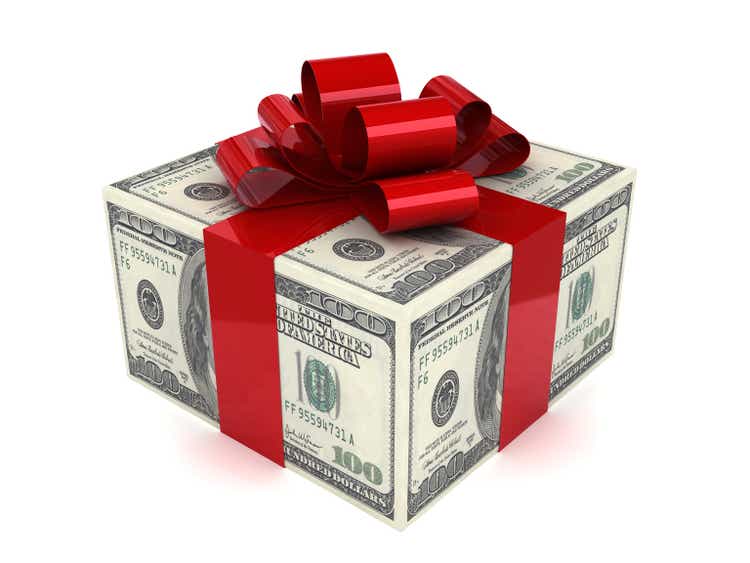 Chemicals companies haven't done well lately, given macroeconomic pressures and concerns that higher commodity prices will weigh on margins. This spells opportunity, however, for long term investors as this industry is cyclical, and it's far better to buy near the bottom of the cycle than at the top.
This brings me to LyondellBasell (NYSE:LYB), whose share price now sits well below its 52-week high of $112, achieved just last month. In this article, I highlight what makes LYB a potentially strong buy at present, so let's get started.
Why LYB?
LyondellBasell is one of the largest plastics, chemicals and refining companies in the world, and is the largest producer of polypropylene compounds and largest licensor of polyolefin technologies. LYB's products and materials advance modern needs, such as lightweight and flexible packaging, stronger pipes to protect water supplies, and refined products to enhance vehicle efficiency.
From a technical perspective, LYB appears to be an ideal stock for those investors who like to buy at lows. As shown below, LYB has seen a material drop since early June, and at $87.66, now trades below both its 50 and 200 day moving averages of $100 and $92, respectively.
This is perhaps a reflection of concerns of a global recession, coupled with high energy prices, which may pressure LYB's margins. This doesn't change the fact, however, that LYB remains a robust enterprise with huge scale advantages.
This is reflected by strengths in LYB's business, with it achieving a near-term record EBITDA of $2.0 billion during the first quarter, the highest since 2015. This impressive performance was driven by LYB achieving price increases on polyethylene and polypropylene, and European demand for polymers remained strong despite the war in Ukraine. Moreover, increasing demand for transportation fuels and higher prices for gasoline drove healthy gains in LYB's oxyfuels and refining businesses.
Notably, LYB recently announced its exit from the refinery business by the end of 2023. This fits with management's stated goal of reducing the company's greenhouse gas emissions. While this adds a degree of uncertainty, it does present the opportunity for growth in the renewable arena, as its refinery is situated on 700 acres at the center of a world-leading integrated petrochemical hub.
This gives LYB the opportunity to expand into the circular and renewable products segments. It appears that management is doing a good job of maintaining its relevance in an increasingly renewable-conscious environment. This is reflected by their meaningful progress towards renewable products, as noted by management during the recent conference call:
First, we've collaborated with Nippon Paint to produce packaging for the Chinese market using LyondellBasell's mechanically recycled CirculenRecover polypropylene. The paint containers reuse post-consumer plastic waste and reduce reliance on fossil-based feedstocks.

Next, we show an example of the polyethylene tubes that we developed with our customer, Albea for L'Occitane shower scrub. The caps and tubes are designed to be fully recyclable and made with LyondellBasell's CirculenRevive polymers that are produced from an advanced molecular recycling process using plastic waste. The redesigned tubes retain the iconic brand's look and feel while providing a new life for plastic waste and reducing consumption of fossil-based feedstocks.

Finally, we collaborated with several customers to develop clear polypropylene drink cups for McDonald's from our CirculenRenew polymers using renewable feedstocks produced by Neste from bio-based sources such as McDonald's used cooking oil. We also have a similar collaboration underway with CirculenRevive to make cups for Wendy's restaurants. Wendy's estimates that their couple will divert 10 million pounds of plastic waste from landfills over the first 2 years.
Meanwhile, LYB maintains a strong BBB rated balance sheet, and currently yields a respectable 5.4%. This doesn't include the $5.20 special dividend that LYB paid in June.
The dividend comes with a low 26% payout ratio, and 7 years of consecutive dividend growth. This includes a 7.6% dividend bump last year and a 5.3% bump this year. Management also appears committed to total returns, as the share count has been reduced by 18% over the past 5 years, as shown below.
Lastly, I see value in the stock at the current price of $87.66 with a forward PE of just 5.3. While LYB could see some near term global headwinds, I see these risks as having mostly been priced in. Sell side analysts have a consensus Buy rating with an average price target of $112, implying a potential one-year 33% total return including dividends.
Investor Takeaway
In conclusion, I believe LyondellBasell is a well-positioned company that is making meaningful progress in the transition to renewable products. It also has a strong balance sheet and is committed to returning cash to shareholders. The recent downturn makes the stock attractive, with a high yield and strong upside potential.