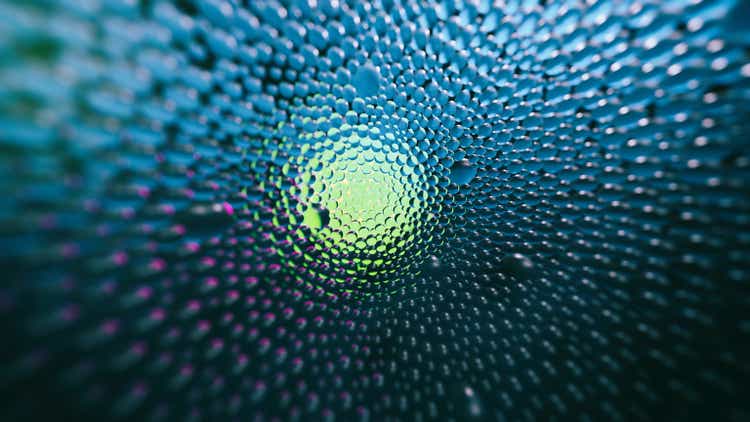 Intro
Axsome Therapeutics' (NASDAQ:AXSM) progress continues to be slow and steady. While the initiation of labeling discussions with the FDA has forced the market to give AXS-05 some credit, its therapeutic and market potential are still significantly undervalued at the stock's current levels. Not only is Axsome undervalued based on AXS-05 alone (excluding its three other late-clinical-stage programs), but the recent acquisition of Sunosi, now the company's second-most promising program, holds semi-blockbuster potential in the large Obstructive Sleep Apnea (OSA) market. Altogether, Axsome is rapidly transforming into a diversified commercial neuroscience biotech that investors will soon have to value on fundamental economics rather than regulatory milestones. A more detailed discussion of AXS-05 is available in my previous article.
AXS-05 and Recent Events
On Monday (6/27), Axsome announced it had received proposed product labeling for AXS-05 from the FDA. Axsome originally committed to notifying investors of the labeling discussions milestone to ease the pain of AXS-05's prolonged and unorthodox regulatory journey.
While we thought the 4/19/22 announcement that Axsome had received and agreed to post-marketing commitments/requirements with the FDA was a clear indication of AXS-05's near-certain approval, the market disagreed. To be fair, Axsome traded up on the news at the time, but then AXS-07's CRL, a lack of new information through May and June, and worsening market conditions drove the stock from the mid-30s down to the mid-20s leading up to Monday's announcement, bottoming at $21.74 in mid-June, its lowest level since November 2019.
So, while the stock popped 51% on Monday, it came off a historically low base. The current $38 share price, representing $1.4 billion of market capitalization, is unjustifiably low and is significantly off Axsome's 2022 high of $46.75 in early-April, which came after the initial Sunosi announcement and news that AXS-05's CMC-related deficiencies had been resolved, according to the FDA.
With the much-anticipated labeling discussions finally underway, AXS-05's approval should widely be considered imminent. It would be very surprising, but not impossible given the market's "show me" stance on Axsome, for the official NDA decision to be a meaningful catalyst for the stock.
In terms of a timeline, we expect AXS-05 to receive a final decision in the second half of July. If the decision extends beyond that, we believe Axsome's stock price will begin to suffer as the contents of AXS-05's label will be called into question. On the 6/28/22 Sunosi call, CEO Herriot Tabuteau declined to answer a question regarding whether the proposed labeling for AXS-05 was in-line with the company's expectations.
We do not expect any surprises on AXS-05's label, considering its demonstrated safety profile. On the 1Q22 earnings call, Herriot dispelled the possibility of a Risk Evaluation and Mitigation Strategies (REMS), which is assigned to drugs with high abuse potential, like Spravato (eskateamine). He also pointed out that the FDA required a large, open-label safety extension study for AXS-05's active ingredient dextromethorphan, which had a relatively unexplored therapeutic profile. Furthermore, while popular depression drugs like Wellbutrin and many SSRIs (e.g. Prozac, Zoloft) have black-box warnings for increased rates of suicidality early in treatment, a substudy of AXS-05's COMET study actually showed a rapid reduction in suicidal ideation.
AXS-05 Valuation Recap
We believe a compelling argument for Axsome's stock can be made based on AXS-05 alone.
Our back-of-the-envelope valuation for AXS-05 is as follows: the US MDD patient population is roughly 20 million (excluding adjacent off-label markets like Anxiety). A 5% market penetration would mean 1 million treated patients. At $1,500 for a years-worth of treatment ($125 per month), AXS-05 would generate $1.5 billion in revenue, more than its current market cap.
To arrive at a sales multiple, we compare Axsome to a group of commercial-stage neuroscience biotechs between $2-$10 billion in market cap, including Jazz Pharmaceuticals (JAZZ) (2.9x sales), Alkermes (ALKS) (4x sales), Acadia Pharmaceuticals (ACAD) (4.5x), and Harmony Biosciences (HRMY) (8.6x). Assigning a conservative 3x multiple to AXS-05 sales yields a $4.5 billion market cap ($115/share), representing 217% of upside from the current $38/share price. Even at a very-conservative 2x multiple, which is lower than every $2-$10 billion market cap biotech besides Vir Biotechnology, Axsome has more than 100% upside.
We believe Axsome can reach 5% penetration of the MDD market by the end of 2024, assuming approval in the 3Q22 and rapid commercialization by the on-standby sales force leveraging its Digital-Centric Commercialization platform. AXS-05's value proposition as a differentiated, non-serotonergic depression treatment should front-load prescriber adoption and allow Axsome to expand beyond 5% market penetration in the longer term.
We also note that the $125/month price estimate, which is based off of generic SSRI prices, is conservative for an on-patent drug. The actual price of AXS-05 will likely be several times higher, perhaps similar to Sunosi, which management states costs $755/month. As one considers and manipulates the inputs of a fundamental evaluation for AXS-05, it becomes clear that $1.5 billion is a fairly reasonable, if not conservative, sales figure. And, again, we are excluding Sunosi and Axsome's entire clinical pipeline.
Sunosi
While AXS-05 remains the company's most promising asset, Sunosi presents significant market potential as well as synergies with AXS-05 that will aid the company's transformation into a large-scale commercial entity.
Sunosi is a norepinephrine and dopamine reuptake inhibitor (NDRI) approved for excessive daytime sleepiness in Narcolepsy and Obstructive Sleep Apnea (OSA). It was developed by Jazz Pharmaceuticals and approved in mid-2019 before being acquired by Axsome for $53 million (plus royalties) on 5/9/22. Sunosi grew revenue 105% in 2021 to $58 million and had an all-time high ~21,000 active prescriptions as of the week ended 6/17/22. Still, it currently has only 2% share of drug-treated OSA patients and 7% share of drug-treated narcolepsy patients.
The key to Sunosi's success will be penetration of the OSA market, which is massive at 20-25 million patients, only about 900k of which are currently drug-treated. At 13,200 prescriptions in OSA as of April 2022, Sunosi has ample room for both greater penetration in current drug-treated OSA patients and expansion of the drug-treated OSA market as a whole. The company stated it will initially focus on high-volume OSA-treating psychiatrists then invest in patient and prescriber education to expand the market longer-term. The company projects Sunosi's peak sales at $300-$500 million for its current indications (a small portion of which will come from narcolepsy).
Axsome also announced on the Sunosi call that it will be pursuing ADHD as a new indication and plans to initiate a Phase ⅔ trial in 2022. The company estimates that every 1% of US market share in ADHD represents $900 million in annual revenue.
Diversified Commercial Biotech
The next 6-12 months will be critical for Axsome as it becomes a well-diversified neuroscience biotech with two differentiated, large-market drugs. The company will have an opportunity to prove its ability to effectively reach high-value prescribers (mostly psychiatrists), which will hinge partly on the merits of its long-heralded Digital-Centric Commercialization platform, which was developed with Veeva systems and appears to be a media-enabled CRM. Sunosi, as an already-meaningfully-scaled drug, should give Axsome time to work out the kinks in its internal systems prior to the launch of AXS-05.
Sunosi also has considerable patient and prescriber population overlap with AXS-05. The company states that a majority of patients with both narcolepsy and OSA have comorbid depression. And of the 900k drug-treated OSA patients, 45% are prescribed by specialists (versus PCPs), of which 66% were psychiatrists. Sunosi will allow Axsome to build relationships with future prescribers of AXS-05. The company also states that it may eventually consolidate the two sales teams.
Sunosi's performance and the company's commentary over the next couple quarters will be an indicator of Axsome's commercial competency, though the unique dynamics of the OSA market, such as it being historically undrugged, limits a read-through to AXS-05. The 2Q22 Sunosi numbers and commentary will be especially important to investors considering the drug's negative sequential growth in Q1'22.
Financial Position
Axsome had $85 million in cash at the end of the 1Q22, which was maintained from the previous quarter via the at-the-market issuance of about one million shares during the quarter. Cash burn from operations has been about $30 million in recent quarters. The approval of AXS-05 will unlock a $100 million tranche of the Hercules capital debt facility.
Outlook
The long-term story remains intact at Axsome: AXS-05 has blockbuster potential in the massive MDD market, and is now accompanied by another strong program in Sunosi, neither of which are being reasonably valued by the current stock price. While immediate-term news (e.g. official approval of AXS-05) may have little impact on the stock, the next 12-18 months could present a significant inflection point as AXS-05's sales ramp becomes tangible, and Axsome's narrative shifts to that of the new, formidable neuroscience biotech rapidly gaining share of a large market.