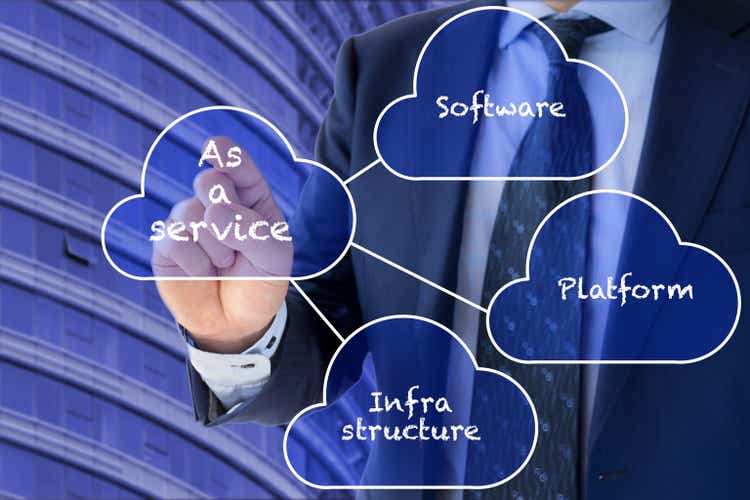 Let's say you have three sons. The first two are capable breadwinners and doing quite well. But then there's the spendthrift third son. Others may see him as the black sheep of the family, but is that really the case?
That's how things look within the house of Meituan (OTCPK:MPNGF) (OTCPK:MPNGY) (3690.HK), China's leading online-to-offline services platform whose business portfolio includes a wide range of food, consumer, and entertainment offerings. The company's latest annual report, released last week, shows its total revenue grew by 56% last year to 179.1 billion yuan ($28 million). But it's still losing money.
The company's two core businesses brought in an impressive 20.3 billion yuan in operating profit last year. But that was more than offset by its newer group-buying and grocery businesses launched in 2020, which cost it 38.4 billion yuan in losses. Adding in another 5 billion yuan in losses for other items, it reported a total operating loss of more than 23.1 billion yuan last year.
High demand for its takeout services due to pandemic-related factors drove the company's total food delivery revenue up by 45% to 96.3 billion yuan last year, as that unit's operating profit rose by 118% to 6.17 billion yuan. Revenue from its other core in-store, hotel & travel services rose 53% to 32.5 billion yuan, with operating profit up 72% to 14.1 billion yuan. The unit posted an operating profit margin of 43.3%, better than all of the company's other businesses.
By comparison, Meituan's new businesses, though logging revenue of 50.3 billion yuan last year, incurred an even larger 88.7 billion yuan in marketing and operational costs last year, 133% higher than 2020. That means the company lost nearly 3.9 yuan for every 5 yuan worth of business it did.
Cash burning businesses
The company has continued to invest heavily in its new businesses, in a classic case of "burning cash in pursuit of growth," which was the main factor behind its big losses. For example, its group-buying business that combines e-commerce, storage, and logistics services has high transportation costs due to its focus on harder-to-reach smaller cities and remote areas. Its produce and grocery business has been burning through cash by expanding to more cities, which requires building out more warehouses and building up courier fleets. The company is already ahead of its peers in terms of sales, even as every new order adds to its losses.
Chairman Wang Xing said that as Meituan upgrades under its "retail + tech" strategy, it will continue to invest in new businesses despite the heavy losses. He also emphasized that the company would strive to improve the quality of its growth and operational efficiency, which hopefully will deliver long-term value. Media reports in early March said the company had established one integrated platform for its three new businesses: community group-buying, online fresh-food shopping, and fresh-food delivery. It hopes such sharing of personnel and financial resources, as well as storage services, can avoid unnecessary waste of resources.
The new businesses might seem like money pits, but investors didn't seem to mind. Meituan's shares rose by 11.5% the day after it released its latest report, and then rose another 5.8% the next day to reach HK$159.30. That rally extended an earlier rebound for the stock that has now seen it rise more than 50% from its year-low of HK$103.50 on March 15. That rally has lifted most China tech stocks, fueled by investor optimism in response to new government policies to prop up the stock market, and about the future in general.
Apart from better performance for its two core businesses, investors are also upbeat over narrowing losses for Meituan's new businesses in last year's fourth quarter. Following six quarters of widening losses dating back to the start of 2020, the company finally saw its new business losses start to narrow in the fourth quarter of 2021 to 10.2 billion yuan. That was largely due to improving operating margins, which narrowed by 10 percentage points to last quarter's negative 69.5%. So it seems that perhaps investors are beginning to see light at the end of the company's current loss-making tunnel.
Among 26 investment banks and brokerages that follow the company, 23 are quite positive, including 17 that have "buy" ratings and six "outperform." Their target prices range from HK$175 to HK$383.73.
Daiwa Securities estimates losses from Meituan's new businesses will decline a further 7% in the first quarter of this year sequentially to 9.5 billion yuan as a result of higher operational efficiency. BOCOM International believes that its online fresh-food delivery business will see steady growth in the first quarter, which will help its new business revenue grow by 41%. Adding in more takeout orders, the company's overall revenue might grow by 24% this year, and it may return to a profit in 2023, BOCOM International said.
Synching with government policy
Wang also said he expects Meituan's loss to further decline this year. During the company's earnings call, he said that China's pandemic situation and some macroeconomic factors weighed on demand in last year's fourth quarter. But both takeout and in-store orders on Meituan's platform rose quite a lot during this year's Lunar New Year holiday, he added. Wang also noted that he wanted to empower platform participants to create value by doing things like assisting merchants in rural areas to sell their goods and creating local logistics and storage-related jobs.
Such initiatives sound familiar to the Chinese who are used to the latest government mantra of "common prosperity." In line with that campaign, Meituan is showing its willingness to invest heavily, even at the risk of incurring huge losses, to promote B2C e-commerce in smaller cities and rural areas of China to help drive economic growth and job creation. Wang even talked up how common prosperity is embedded in Meituan's DNA at an analyst meeting last September. As part of that vision, he personally gave away $2.3 billion of his stock to charity.
Meituan has good reason to toe the common prosperity party line, after butting heads with various government organs on several occasions in the last year. Last October it was fined a hefty 3.44 billion yuan by the Chinese State Administration for Market Regulation, which ruled the company had engaged in monopolistic behavior for its takeout business.
And this February, the National Development and Reform Commission, China's state planner, instructed takeout platforms to further reduce their charges to their restaurant merchants. Meituan responded quickly, halving commissions for distressed merchants, many hurt by pandemic-related disruptions, and setting caps for such charges. Accordingly, its latest focus on common prosperity shows the company is trying to buy its way into the government's good graces, which could help to reduce regulatory risks.
Meituan has an obvious valuation premium over other internet giants with similar operational structures and scale. Its price-to-sales (P/S) ratio based on last year's sales stands at 4.6 times, higher than the 2.3 times for Alibaba (BABA, 9988.HK) and a lowly 0.65 for JD.com (JD; 9618.HK).
That premium could be seen as a vote of confidence from investors in the company's choice to follow the government's lead. It could also reflect a premium due to the fact that Meituan's primary listing is in Hong Kong, compared with the other two that are also U.S.-listed and thus face greater risk from ongoing tensions between the Chinese and U.S. securities regulators.
Disclosure: None
Editor's Note: The summary bullets for this article were chosen by Seeking Alpha editors.