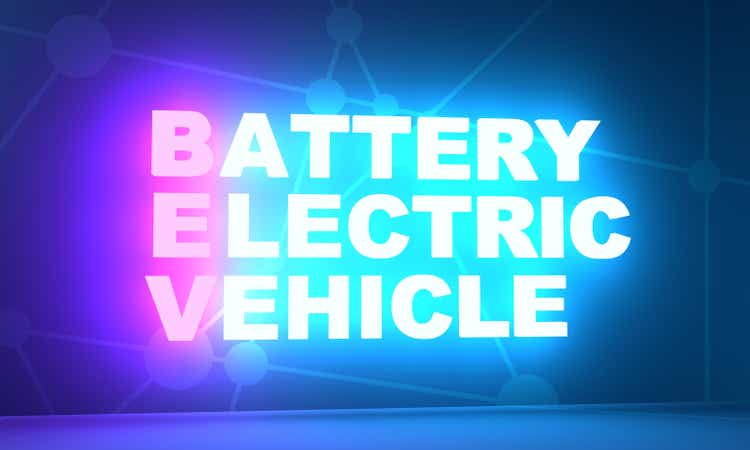 Last week, three-wheeled electric vehicle manufacturer Arcimoto (NASDAQ:FUV) reported reported fourth quarter and full-year 2021 results which showed the usual, ugly mix of limited sales and massive cash usage.
While production levels continue to increase, the company is still nowhere near achieving meaningful scale:
In 2021, Arcimoto recorded total sales of $4.4 million while free cash flow was negative $58.4 million. The company finished the year with just $17 million in cash and cash equivalents.
In its annual report on form 10-K, the company disclosed another $9.8 million in cash having been used in Q1/2022:
The Company has incurred significant losses since inception and management expects losses to continue for the foreseeable future. On January 14, 2022 the Company entered into an agreement with Canaccord Genuity LLC to raise the at-the-market ("ATM") offering amount to $100,000,000. The Company had approximately $7,204,000 in cash as of March 30, 2022, which, along with its standing ability to generate additional funds through its ATM offering of up to approximately $100,000,000, is in excess of expected cash needed for the next twelve months. In the event that additional funding is needed to sustain the business, the Company anticipates being able to obtain such funds through the capital markets and/or by re-financing its long-lived assets as well as initiating certain cost cutting measures across the Company.
At the current rate of cash usage, the company would be out of funds by the end of next month so Arcimoto will have to start selling new shares into the open market soon.
As the company lacks the funds to get the business up to required scale for improving gross margings from the current negative 190% range, I would estimate cash burn from operations of at least $50 million this year.
Even when assuming capital expenditures to remain stable at around $20 million, Arcimoto would have to sell a very substantial number of new shares into the open market just to stay afloat.
At an average sales price of $5, outstanding shares would increase by almost 40% over the course of this year.
On the conference call, management presented its vision for addressing the company's funding needs:
(…) We think the time is right for a holistic solution to fully fund the business plan to scale, including the right tools for the job. This includes targeting the DOE for big production capital expenditures. And most of that will land in what we're calling phase two of the ramp development process, the build-out of that does not start until next year.

Also, fleet financing for our rental vehicles, proper real estate financing, and then also long-term strategic equity partners.
In fact, the company's fate will be largely dependent on its ability to secure a sizeable Advanced Technology Vehicles Manufacturing ("ATVM") loan but at least in my opinion, the company is unlikely to succeed in its efforts due to its lack of financial viability and prospects for adequate future sales which are key eligibility requirements.
Also keep in mind that no ATVM loan has been approved for more than a decade now and out of more than 100 applications only five companies have ever received funds under the program (Ford, Nissan, Tesla, Fisker, Vehicle Production Group) with the loans to Fisker and Vehicle Production Group having been failures.
Just recently, embattled BEV start-up Lordstown Motors (RIDE) disclosed that it would not be able to satisfy the conditions to obtain an ATVM loan at this point due to its lack of financial viability.
Quite frankly, its difficult to see tiny Arcimoto making a compelling pitch for its three-wheeled "Fun Utility Vehicle".
But without the key ATVM loan, I do not expect the company to attract the "long-term strategic equity partners" envisioned by management.
Please note that at this point, the company has not even applied for the loan.
While Arcimoto's stock price remains sufficient to sell a material amount of new shares into the open market, ongoing dilution would likely put some major pressure on the shares.
Bottom Line
There won't be a near-term "holistic" solution for Arcimoto's funding needs as the company hasn't yet applied for the much-needed ATVM loan.
Even worse, I don't expect the company to demonstrate eligibility due to its lack of financial viability and prospects for adequate future sales.
Given these issues, Arcimoto will have to rely on its ATM program for the foreseeable future with substantial near-term dilution the likely result for existing shareholders.
Investors should abstain from chasing the shares at this point or consider selling existing positions.