Twilio (NYSE:TWLO) continues to lead the fast-growing CPaaS (cloud communications platform as a service) industry. While Twilio is experiencing disruptions from COVID-19, the company may actually come out of the pandemic stronger than ever. COVID-19 is accelerating several technological trends that will ultimately benefit Twilio in the long run.
Twilio has thrived during the pandemic. The company is soaring to new heights as demand for cloud communications grow.
Strong Performance Throughout Pandemic
Twilio has performed incredibly well during the pandemic compared to the general market. In fact, the company grew its Q2 revenue 46% Y/Y to $400.8 million. It also expects a Q3 revenue of $401 million-$406 million, which would represent a 36%-38% Y/Y increase. Twilio's outperformance is not completely surprising given the fact that the coronavirus is increasing the demand for cloud communications technologies.
According to Twilio, the company has seen "years-long digital transformation roadmaps compressed into days and weeks in order to adapt to the new normal as a result of COVID-19." Social distancing has essentially forced businesses to rethink the way they communicate with customers. This fundamental change in thinking will likely remain even after the pandemic has subsided. The cloud communications platform offered by Twilio is perfectly suited to help organizations adapt to an increasingly digital and technology-based society.
Cloud communications are becoming more important than ever as organizations are forced to implement social-distancing measures.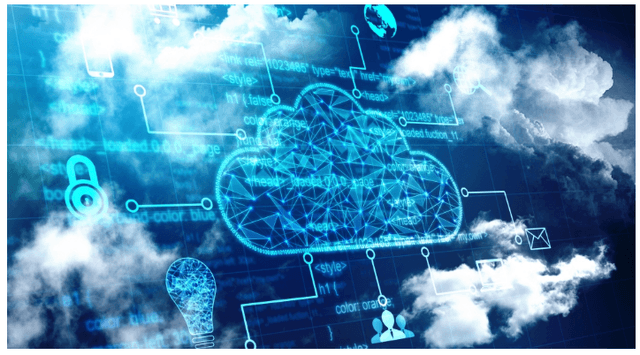 Source: Tmcnet
Technological Trends Favor Twilio
Technology is making communication far more efficient and effective albeit more complex. The plethora of new communication technologies that have and will continue to emerge will make it increasingly difficult for organizations to communicate with stakeholders and customers. Twilio is perfectly suited to help such organizations communicate through the use of its cloud platform.
New forms of communication will inevitably rise as technology continues to advance. This will make cloud communications platforms even more essential to organizations of all types, from small businesses to large corporations. Twilio's ability to offer communication APIs for SMS, voice, video, and a whole array of other communication forms will make its services invaluable in the coming years.
An increasingly complex communication landscape will make cloud communications more invaluable than ever.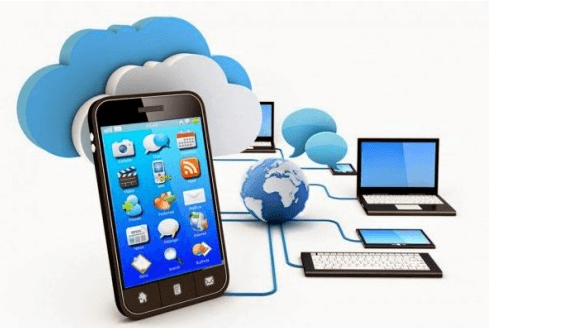 Source: Dailybits
Potential Slowdown
Twilio is experiencing robust growth by nearly any standard. The fact that the company is still experiencing near 50% Y/Y growth with a quarterly revenue nearly half a billion dollars is truly impressive. However, the company's growth rate has been slowing down consistently for a while now. The company expects its growth rate to decrease a further 10% over the next quarter alone.
A growing number of players in the cloud communications space could also slow down Twilio's momentum. The increasingly lucrative cloud communications market is already starting to attract more competitors. While Twilio is innovating at a faster pace than the industry as a whole, competition in the space is only ramping up. With companies like Amazon (NASDAQ:AMZN) establishing a foothold in specific cloud communications segments, Twilio will have to keep innovating at a rapid pace in order to stay ahead of the competition.
Conclusion
Twilio is currently valued at ~$35 billion despite a TTM revenue of only ~$1.4 billion. Despite this, Twilio still has more upside given the sheer opportunity of cloud communications. The pandemic has only heightened awareness around the importance of communication technologies. In fact, a recent Twilio survey found that out of "more than 2,500 enterprise decision-makers, 97% believe COVID-19 has accelerated their company's digital transformation efforts." The pandemic is only accelerating communication trends that have already been occurring for years now.
Disclosure: I/we have no positions in any stocks mentioned, and no plans to initiate any positions within the next 72 hours. I wrote this article myself, and it expresses my own opinions. I am not receiving compensation for it (other than from Seeking Alpha). I have no business relationship with any company whose stock is mentioned in this article.