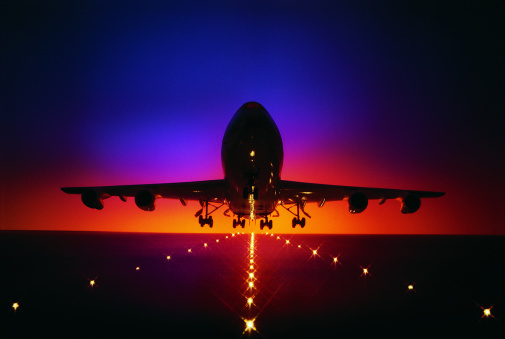 In an article posted last week on Seeking Alpha here, I offered the chart below as a puzzle asking what trading strategy in American Airlines (NASDAQ:AAL) would generate those returns and promised an answer and a link to a research note discussing the topic in more detail soon. This article gives the answer and also where to go for a deeper dive.
The answer is: The blue line represents the growth of $1 invested in AAL shares only when the markets are closed, so buying in the closing auction and selling in the opening auction the following morning. And the red line represents being long AAL only when the market was open over that period, buying at the open and selling at the close. The growth assumes executions with no transaction costs or market impact.
Combining a long overnight with a short during the day would have grown $1 to $7,020 over the period, for a 100% annual return – not too shabby!
This effect was not confined to American Airlines shares. The table below shows the returns that would have been generated (excluding trx costs) for a number of well-known stocks and ETFs: (AMC), (OTC:GBTC), (GME), (CZR), (JBLU), (NCLH), (UAL), (CCL), (BA), (ALK), (DAL), (MGM), (ARKK), (LYFT), and (XBI).
The overnight drift in the broad equity market, as seen in the S&P 500 (NYSEARCA:SPY), is likely driven to a large degree by the very strong Overnight Drift in stocks which are similar in character to those in the table above, which are referred to as "Attention Stocks" due to the intense retail interest in them.
The "Overnight Drift" has received a fair amount of attention lately (a few articles have noted it also has been present in Bitcoin (BTC-USD)), and there were even two ETFs launched a few days ago by the ETF sponsor NightShares that are specifically aimed at delivering the returns of the S&P500 and the Russell 2000 in the night-time, with tickers: (NSPY) and (NIWM).
If you want to take a deeper dive, here is an article I co-authored with Rich Dewey and Vlad Ragulin on the topic, also available on SSRN here.
The Overnight Drift is perhaps the largest market anomaly ever uncovered, and may indeed warrant the title "Grandmother of All Anomalies" raising Gene Fama's claim that Momentum was the "Mother of All Anomalies" by one generation!