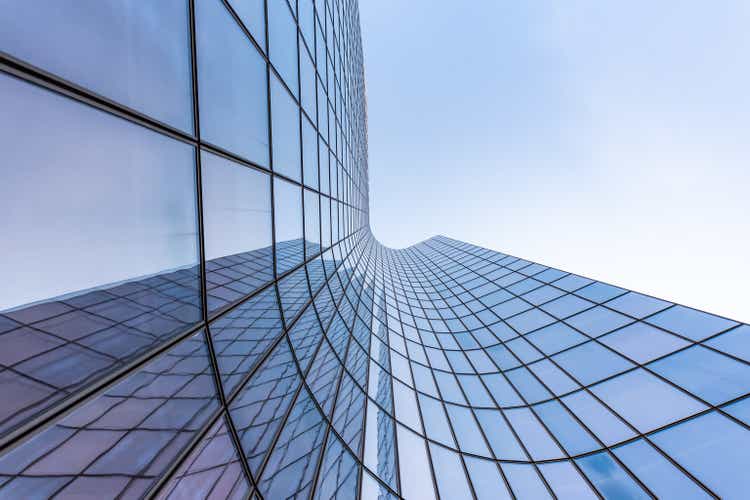 "Those who live in glass houses should not throw stones."
Back in February of this year I penned an article on Tecnoglass Inc. (NYSE:TGLS), a Colombia-based, vertically integrated glass company that was the subject of a short report by Hindenburg research in December 2021. At the time, the impact of the short report was a -40% haircut that dropped the share price from a high of $33.70 to below $20 immediately after the report was published. At the time of my article, the stock was trading for right around $20 and was due to report Q1 earnings. I rated the stock a Strong Buy at the time due to ramping construction activity in Florida as well as other parts of the southeastern U.S.
Since then, the company reported Q421 results on March 3, beating estimates for both EPS and revenues with YOY adjusted EBITDA growing 65.7%. The forecast at the time was for continued growth of 20% or more in 2022:
FY22 Outlook: Revenues to grow to a range of $575 million to $600 million vs consensus of $558.92M and for adjusted EBITDA to increase to a range of $170 million to $190 million. This implies adjusted EBITDA growth of approximately 20% at the midpoint.
That report was followed by another positive report of Q1 results on May 4, with non-GAAP EPS of $0.53, beating estimates by $0.07, and revenue of $134.5M representing 20% YOY growth. The stock price rallied after the March report reaching a high of $28.51 on March 29 before retreating to a near-term low of $16.73 in June as the broader market declined.
The most recent Q222 earnings report on August 4 was better than the previous two and showed that growth is accelerating even faster than earlier predicted. Record total revenues of $169.1M represents a YOY increase of 39%, while adjusted net income also set a record at $33M or $0.69 per diluted share. The revised outlook for FY 2022 is now increased even more:
Increases Full Year 2022 Growth Outlook to Adjusted EBITDA of $208 Million to $220 Million on Total Revenues of $620 Million to $640 Million.
The prospects for continued growth look encouraging as the vertically integrated business model and continued ramping up of construction activities continues with a record backlog of construction projects into 2023. The company's Chief Operating Officer, Christian Daes, summed up the results in the earnings call:
"Our activity in key U.S. regions remains strong for single-family and multifamily residential projects, as well as commercial projects, evidenced by record levels of invoicing during the month of July. Ongoing market share gains helped us produce revenue growth of 86% year-over-year in our single-family residential business, with projects in the historically resilient remodel and renovation end market representing approximately 65% of that business. The commercial side of our business has continued to experience sequential growth in each month this year, with the second quarter revenues up 15% compared to the prior year quarter.
A full summary of the highlights from the company's press release on Q2 earnings hits several other points worth noting:
– Record Total Revenues of $169.1 Million Up 39% Year-Over-Year, All through Organic Growth –
– Record Single-Family Residential Revenues Increased 86% Year-Over-Year, Representing 45% of Total Revenues –
– Growth Capex Investments on Track to End Year with Installed Production Capacity of Over $800 Million –
– Gross Margin of 43.5%, Up 310 Basis Points Year-Over-Year –
– Record Net Income of $33.4 Million and $0.70 Per Diluted Share –
– Record Adjusted Net Income of $33.0 Million and $0.69 Per Diluted Share –
– Adjusted EBITDA Up 51.7% Year-Over-Year to a Record $54.6 Million, or 32.3% of Total Revenues –
– Cash Flow from Operations of $35.9 Million –
– Backlog Expanded 19.5% Year-Over-Year to a Record $668 Million –
– Board Increases Quarterly Dividend by 15% –
Global Leader in Architectural Glass
As construction of high-rise towers in Florida and other sunbelt states continues to ramp up, Tecnoglass is establishing themselves as a global leader in the architectural glass products that are increasingly used. A brief review of construction activities in Florida includes references to a 34-story tower in Fort Lauderdale, and $50 million in infrastructure projects in Miami, as just a few examples of this trend.
The company is effectively positioned to further penetrate the U.S. market with an already significant presence in Florida, a developing presence in Texas, an emerging presence in the southeast, the Midwest/northeast, and in California. U.S. revenues make up the majority of sales, with 95% of total revenues coming from the U.S. and 96% of total backlog as of Q222.
Established reputations with dealers and positive acceptance of their products contributes to the continued growth trajectory. The vast U.S. market opportunity is estimated at $32 billion, and TGLS is in the top 5 of glass manufacturers.
✓ Our track record of successfully delivering high profile projects and maintaining consistent lead times has earned us an increasing number of opportunities across the U.S., demonstrated by backlog expanding 19.5% YoY to a record $668 million.
In addition, the company's low manufacturing costs, strategic location with favorable export shipping rates, and vertically integrated business model contribute to the successful recipe that TGLS is enjoying.
Financial Performance
Since 2018, gross margins have been improving year-over-year from 31.5% in 2019 to 42.8% in the last twelve months as of June 30, 2022. Some of that step up has been due to automation efficiencies as well as a shift in business strategy to penetrate the single-family residential market. From the company's August 10, 2022, investor presentation they had this to say about improved margins and cash flows:
Stronger profitability and significant improvement in working capital metrics driving record cash flow generation and lowest net leverage (Net Debt / LTM Adjusted EBITDA) levels in Company history.
The LTM operating cash flow as of June 30 reached $120 million. There are no significant debt maturities until the end of 2026. The company continues to deleverage and as of June 30 had the lowest net debt to LTM adjusted EBITDA in company history at 0.5x. Liquidity of $270 million includes cash of $98.6 million and $170M available under a committed revolver facility and working capital.
Cash flow from operations in Q2 amounted to $35.9M driven by a higher operating (gross) margin of 43.5%. With record organic Q2 revenue growth of 39%, the company is firing on all cylinders and managing the growth effectively.
With a forward P/E of about 9.9 and good SA quant rating factors as well as strong analyst ratings, I believe that TGLS still looks like a Strong Buy at the current market price of $25.58 as of market close on August 12, 2022.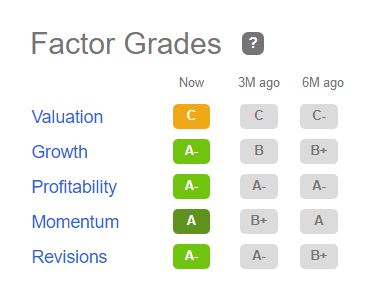 Peers and Competition
Of the peers shown on the SA profile page for TGLS, one that is worthy of further research is PGT Innovations (PGTI). A similar size company that is based in Florida, PGTI makes hurricane-resistant windows, doors, panels, and other similar building products. PGTI first went public in 2006 and is a conglomerate made up of a family of companies that includes several window and door manufacturers.
PGTI trades at a forward P/E of 11.6 and has a market cap of about $1.4 billion versus TGLS at $1.2B. PGTI has also seen strong revenue and earnings growth and trades at a similar price to TGLS. In fact, the YTD price return is just slightly better for PGTI as of August 12.
PGTI reported revenues of $407M in Q222, which represents net sales growth of 42% compared to the prior year period, including 29% organic growth plus the contribution from the recent acquisition of Anlin Windows and Doors. PGTI also has similar quant ratings to TGLS (slightly better currently), and analysts rate the stock a Buy.
Summary and Conclusion
When I first wrote about TGLS about 6 months ago, I was impressed with the company prospects and recent revenue and earnings growth, and my expectation was that the construction wave in Florida that began in 2021 post-pandemic would continue well into 2022. Based on what I read and learned about the company, and despite a somewhat sordid history with possible ties to drug cartels in the early days of the company, I expected the stock would perform better than other stocks in the same industry due to their reputation and niche for high-quality, low-cost glass window products that are in high demand in places like Florida.
Little did I know that shortly after I published that article, Russia would invade Ukraine, kicking off a different kind of wave. The effects of inflation and rising interest rates combined to send the overall market into a tailspin and the stock price of TGLS went down with the current in another unexpected "wipeout" despite continued growth in sales and operating margins.
Now that the economy in the second half of the year is showing signs of recovery, and with another solid (record) earnings report under their belt, TGLS is poised to continue to outperform the broader market going forward. I remain convinced that the stock is a Strong Buy at a forward P/E under 10, which remains near historic lows, as the company growth continues.
As the single-family residential market increases the demand for TGLS products, the TAM will expand accordingly, offering additional avenues to ramp up sales growth in the future, while expanding existing facilities and distribution channels to meet the growing demand. There is some risk from competitors, including possibly PGTI and others that I did not mention in this article, taking market share away from TGLS. With a strong balance sheet and good fiscal management, the company appears to be well positioned to take advantage of the low-cost, strategically located, vertically integrated operations, and reputation for quality that has grown for over 35 years to help them achieve the success they are seeing today.