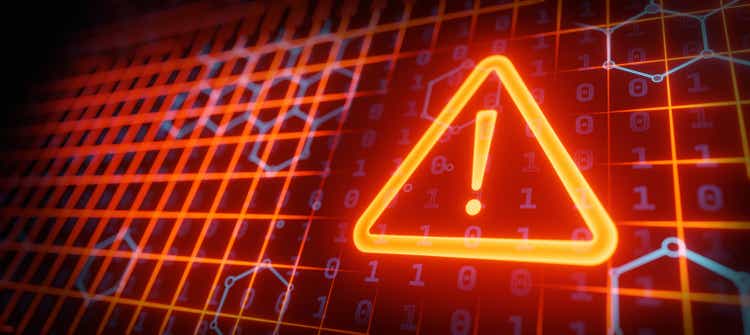 I am probably one of the biggest cheerleaders of real estate investment trusts ("REITs") (VNQ) on Seeking Alpha.
I believe that they offer the best risk-to-reward because they essentially allow you to invest in real estate at a discount to fair value. To give you an example, Camden Property Trust (CPT) is priced at an estimated 25% discount to the value of its assets, and that's despite growing at a rapid pace.
Moreover, REITs make a lot of sense in today's environment because they have historically outperformed during times of high inflation, rising interest rates, and also recession.
This is why I invest about 50% of my net worth in REITs that we highlight at High Yield Landlord:
But this does not mean that I invest in just any REIT or that I am bullish on every REIT.
On the contrary, I have highlighted many REITs over the past weeks that I would avoid because they are either over-leveraged, poorly managed, or at risk of cutting their dividend.
We are very selective and only invest in one REIT out of ten on average: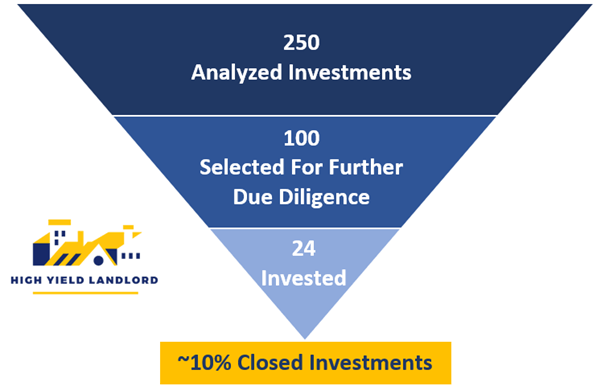 Today, I will continue this same series by highlighting two more REITs that I wouldn't buy in today's environment.
Universal Health Realty Income (UHT)
Universal Health Realty Income Trust is a small REIT that specializes in medical office buildings, just like its larger peer, Healthcare Realty Trust Incorporated (HR).
They each have unique pros and cons, but overall, HR is a higher-quality REIT, and yet, it is down nearly twice as much as UHT in 2022: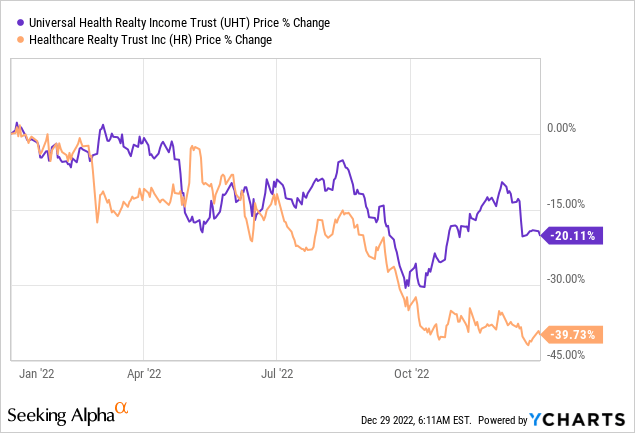 As a result, HR is now priced at a materially higher dividend yield and lower valuation than UHT:
| | | |
| --- | --- | --- |
| | HR | UHT |
| Dividend Yield | 6% | 5.1% |
| FFO Multiple | 12.6x | 14x |
| P/NAV | 74% | 82% |
We think that it should be the opposite.
UHT should trade at a lower valuation and higher yield given that:
It is a much smaller REIT
It is externally managed
It owns lower-quality assets
It recently had a major hospital go vacant
It is more exposed to rising interest rates.
Yet, its 36-year dividend growth track record appears to have helped it in 2022. Its investor base probably puts a lot of value on this track record and is investing in UHT for the dividends.
On the flip side, HR dropped heavily because it recently merged with HTA, and it caused many former shareholders of HTA to sell their stakes, almost irrespective of HR's fundamentals.
We think that this provides a window of opportunity for investors to sell in UHT and reinvest in HR. It would allow you to:
Increase the quality of your holdings
Book a small tax loss
Increase the average yield of our portfolio
Reduce its risk
Position it for greater upside in 2023.
What's not to like about it?
Extra Space Storage Inc. (EXR)
EXR is a high-quality self-storage REIT.

Many would call it a blue chip because:
It owns Class A properties
It has a strong investment grade-rated balance sheet
It is very well-managed and has massively outperformed in the past: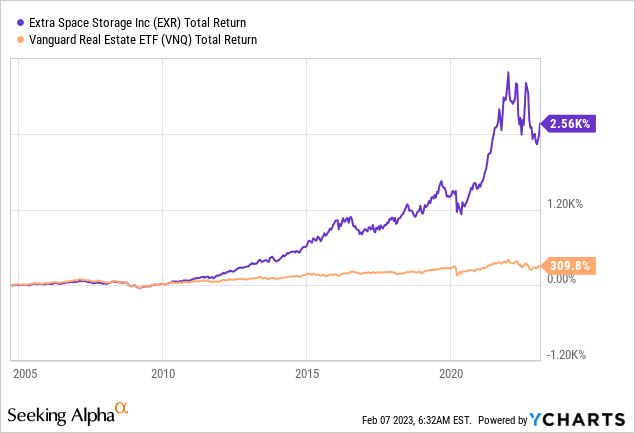 But past performance is not indicative of future results, and the issue with self-storage today is that I fear that it is overbuilt and that earnings are still artificially inflated by the positive impact of the pandemic.
The pandemic greatly boosted demand because it led to:
People moving a lot.
People needing more space for a home office.
People buying RVs, boats, and other big toys.
People traveling less and spending less on experiential.
Older generations passing away, leaving a lot of stuff behind.
But I fear that a lot of this demand won't last.
Yet, a lot of new space has been built in recent quarters, expecting the demand growth to continue.
This could now lead to declining occupancy rates and rents in 2023 and the valuation of EXR isn't reflective of that.
Right now, EXR is priced at around 19x FFO based on its peak FFO, but if that FFO now starts to decline, this valuation will soon become excessive relative to other REITs. For this reason, I am currently staying away from EXR and watching it from the sidelines, hoping to perhaps initiate a position at a later date and at a lower valuation.
In the meantime, I prefer to invest in foreign self-storage REITs. The supply/demand situation is much stronger in Europe. My Top Pick is Big Yellow (OTCPK:BYLOF / BYG) at this time.
Bottom Line
Many REITs are very compelling investments today and that's where most of my capital is going, but that does not mean that they are all equally attractive. In the coming weeks, I plan to share more REITs that I wouldn't buy. Stay tuned!
Editor's Note: This article discusses one or more securities that do not trade on a major U.S. exchange. Please be aware of the risks associated with these stocks.