Macerich (NYSE:MAC) owns what could be considered one of the highest-quality mall portfolio in the market – though its share price wouldn't show it. I wouldn't be surprised if some readers jumped out of their chairs reading that first sentence. How could a stock that's fallen this much have any value? MAC is a clear example of stock prices diverging from intrinsic value. While MAC may very well need to restructure its covenants later this year, the long-term thesis remains more or less intact. A future stabilization of occupancy rates should coincide with significant multiple expansion – patient investors may be rewarded for waiting. I reiterate my conviction buy rating.
If It Looks Like A Falling Knife, Is It?
MAC has fallen 75% year to date, dramatically underperforming the market, and that's after falling 40% in 2019:
(Yahoo Finance)
As of recent prices, shares trade at just around 2 times 2019 FFO and a 29% dividend yield. Bankruptcy seems to be the consensus expectation, or if not bankruptcy, then at the very least tremendous shareholder dilution.
Strong Pre-Coronavirus Results
MAC's results prior to COVID-19 were typically strong. SS NOI was up 1%. Tenant sales psf was $801, up 7.4% year over year ("YOY"). NOI weighted sales psf was $939, up 7.1% YOY. Average rent of $62.44 psf was 2.8% higher from a year earlier. I can't emphasize enough the importance of this metric, as it highlights the higher quality portfolio of MAC as compared to peers. Let's not spend more time here, however, as none of it matters in light of the pandemic.
60% of Expiring Leases Taken Care Of
MAC disclosed that it collected 26% of April rent and 18% of May rent. MAC projects that May collections may be slightly better than April. These are admittedly poor collection rates, but I anticipate those figures to improve as more centers reopen.
The company has already executed leases on 60% of 2020 lease expirations and another 25% are already in lease documentation. Many of the new leases are shorter term in nature and have more conservative clauses. I have relatively high confidence in the security of the 60% of lease expirations already completed, but note that even the 25% noted above are probably going to be renegotiated.
As of the end of 2019, 12.9% of ABR was to expire this year. If we assume that only 60% renew, then that implies that 5.16% of ABR may become vacant temporarily. It is worthwhile to analyze lease expirations because outside of tenant bankruptcy, this is the primary way for tenants to vacate a property. For those anticipating huge declines in occupancy, MAC's strong leasing efforts throw a wrench in that thesis.
Optimism For Reopening
MAC noted that as of the end of the quarter, 13 centers reopened in Arizona, Texas, Colorado, Missouri and Indiana. On May 19th, MAC gave a further update that 20 properties are now fully open. MAC expects almost all of its centers and most of its tenants to be open by the middle of June. Management noted that this should help improve rent collection as well as bring greater clarity to its tenants' financial health. MAC expressed optimism and noted the success in China:
"In China as a post-COVID-19 example, by March 22nd nine weeks after the country's shutdown, 90% of the malls had reopened and traffic has since recovered to an average of 85% of the prior year's traffic. (2020 Q1 Conference Call)"
I am also optimistic for a better-than-expected recovery for high-quality malls. Many may think that foot traffic might be minimal due to social distancing and fear of the virus. That might not be the case. For an indication for the level of foot traffic to expect at high-quality Class A malls, check out this video of Houston Galleria owned by Simon Property Group (NYSE:SPG). On a side note, it is worth noting that this video depicts many shoppers not adorning face coverings. I continue to believe that the way forward for a reopening of the economy hinges on widespread use of homemade face coverings – but I digress.
Nordstrom Bankruptcy And Co-Tenancy Implications
Nordstrom (NYSE:JWN) is closing three stores in MAC's portfolio. Nordstrom owns all three of these centers. It is thus far unclear if Nordstrom intends to find replacements itself or try to sell the properties to MAC.
MAC noted that Nordstrom's bankruptcy would have a "very immaterial" co-tenancy impact to in-line stores. Management later noted that when considering all closures including Nordstrom, projected co-tenancy impact is currently "very immaterial" as well. Regarding any co-tenancy impact from these temporary closures, MAC also commented that it would be "none." Are you surprised by the lack of co-tenancy charges? Management explained that typically co-tenancy clauses are the exception, not the norm. In a typical property only five to ten tenants might have a co-tenancy clause and these clauses would be tied to multiple anchors.
Financial Covenant Discussion Imminent
The biggest risk for MAC is the balance sheet. MAC noted that it had $735 million of cash on its balance sheet. I found it surprising that management stated that it had "plenty of cushion" in its covenants, in spite of the "case-by-case basis concessions" that it anticipates. This is important because MAC's debt is primarily secured to mortgages, meaning that the main debt risk would be due to the covenants for its relatively insignificant line of credit. I note that the covenants use GAAP revenues, not cash revenues, thus low rent collection rates do not matter as long as MAC does eventually collect the rent. MAC's assertion regarding the covenants is either naive or shows their confidence that its portfolio won't implode like Wall Street thinks it would. It's probably somewhere in between, and I wouldn't be surprised if MAC needs to modify the covenants with lenders (I don't expect any issues regarding such negotiations because of the high quality of its portfolio).
We can see the financial covenants of their revolving credit facility back from 2016 below:
(2016 8-K)
In the same document as above, "gross asset value" is defined as NOI divided by 6% – or in other words, a 6% cap rate. As of the most recent quarter, MAC had $5.5 billion in consolidated debt and $3.2 billion in unconsolidated debt for a total of $8.7 billion in debt. With $897 million in net operating income in 2019 ($14.95 billion in total assets), MAC was already close to breaching the critical covenant with total debt to total assets at 58% (the limit is 65%). The most strictest covenant is the "secured debt to gross asset value" because MAC primarily uses secured debt. Secured debt stands at around $7.6 billion, meaning that secured debt to total assets stood at 50.8%, very close to the 52.5% limit.
After running the numbers, I disagree with management that there is "plenty of breathing room."
In my previous analysis on SPG, I used approximately 1,500 basis point decline in occupancy as my base case. We don't need to run the numbers to know that MAC will breach its covenants far sooner than that. I am confident that MAC will be able to restructure its covenants (likely in the form of an extension) because lower-quality peer PREIT (PEI) was able to successfully restructure its covenants.
Bottom Line: Still Optimistic
MAC has the highest-quality mall portfolio (excluding TCO, which is run by a management which I have been critical of in the past). If MAC can return to 2019 cash flow levels, then there is tremendous upside in the stock. A 12 times FFO multiple would yield a stock price in the $40 range – a multi-bagger return. The highly leveraged balance sheet is the most critical risk. Furthermore, an investment in MAC also requires conviction in the long-term viability of high-quality malls. Investors are unlikely to see strong returns for at least 12-18 months, as it will take time for MAC to stabilize occupancy coming out of the pandemic. That said, shares are priced for much less than stabilization and may even deliver a strong return prior to a full return to 2019 levels. I reiterate my conviction buy rating for MAC.
(TipRanks: Buy MAC)
Time To Overweight REITs – Be Choosy
The Best of Breed portfolio is overweight several critical REIT sectors that were hammered by COVID-19. The coronavirus has brought extreme pessimism, and with it, the opportunity of a lifetime.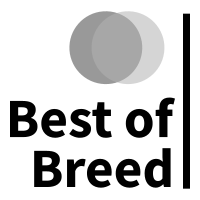 Disclosure: I am/we are long MAC, SPG. I wrote this article myself, and it expresses my own opinions. I am not receiving compensation for it (other than from Seeking Alpha). I have no business relationship with any company whose stock is mentioned in this article.
Additional disclosure: DISCLAIMER: Julian Lin is not a Registered Investment Advisor or Financial Planner. While the information in his articles and his comments on SeekingAlpha.com or elsewhere may seem like financial advice, it is not, and it is provided for information purposes only. Do your own research or seek the advice of a qualified professional. You are responsible for your own investment decisions.